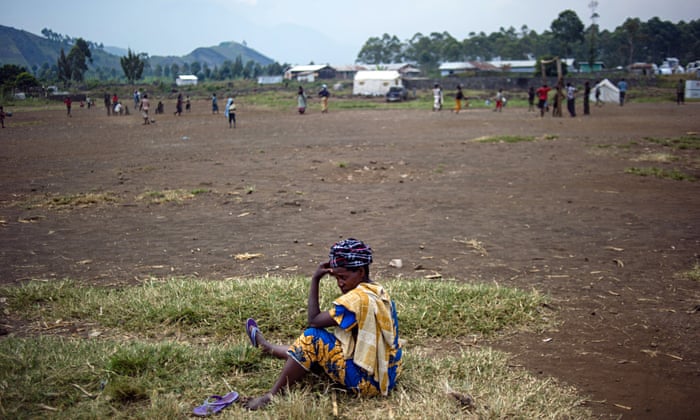 The land of Gold and Blood is a befitting portrayal of the paradox of wealth in the DRC, the largest country in sub-Saharan Africa. In this book, authored by Sebastian Muyengo, poverty is mental, human, and structural, rather than predominantly material. Congo's natural mineral resources are unmatched. The country has vast resources of modernity: rubber for tires, copper, and iron for industry, diamonds, uranium for nuclear warheads and coltan for cell phones. It is also rivaled by few countries in the sheer number of armed groups and youth militias that have claimed millions of lives and raped hundreds of thousands of women. (The New York Times)
The rape epidemic in the Congo crossed the limits of perversion even in a country plagued by cases of drugged-up child soldiers. The United Nations called the DRC "the rape capital of the world" at a time when twisted acts like cutting out a woman's fetus and forcing her friends to eat it or pulling the trigger of an assault rifle inside a woman's body were rife and seemingly unstoppable. Today thousands of these women suffer in psychological trauma with very little help from a fractured government overwhelmed by the greed of politicians that have robbed the country blind.
Rape in the DRC has been used as a means of torture. "This type of sexual violence has little to do with sex and much more to do with power through a sort of terrorism." Denis Mukwege. In 2014, Dr. Mukwege, an expert in reconstructive surgeries for rape victims, was the recipient of the EU's highest human rights award, Sakharov Prize. After Congo's second war, he founded the Panzi hospital after witnessing a brutal act of gang rape in his hometown of Bukavu in Eastern Congo. The hospital has been responsible for the treatment of over 40,000 rape survivors.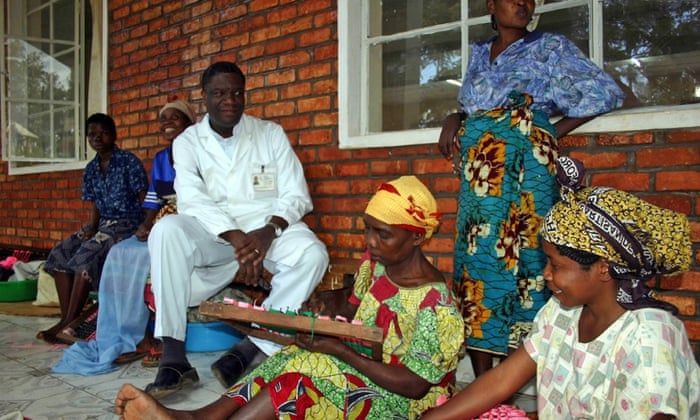 There are still numerous challenges in fighting rape in the DRC. The thought of reporting rape for most Congolese women is unthinkable. There are social stigmas and the fear of endangering their lives by reporting cases to the police. According to Dr. Mukwege, the voices of women need to be reinforced and this requires advocacy and education about women's rights at both a national and international level. Perhaps for the people of Congo, the greater hurdle is to rally the men to become protectors and not destroyers of life
How can education win the war against rape in the DRC? According to Dr. Mukwege, the prevalence of rape culture is rooted in deep ignorance and desensitization that is perpetuated since childhood. "The concept of equality begins in children's minds with the very first contact. We usually tell girls to dress a certain way and instill fear in them, but we don't tell boys about how to behave and consequences of bad behavior" he says. Besides his medical work, Dr. Mukwege has in the recent past advocated for the education of men about sexual violence. His work has involved the reintegration of former soldiers into local communities through counseling. (The Guardian)
The children recruited in their teens to become ruthless soldiers are top on Dr. Mukwege's intervention strategy. The story of an 80-year old woman who was gang-raped as she screamed to her teenage assailants "Grandsons! Get off me!" is a testament to the uphill task that needs to be done. The work of Dr. Mukwege could seem like a vain attempt to rescue the dying flame of humanity in a generation of kids who have been indoctrinated to destroy life physically and psychologically. His strong beliefs have led to organized groups where boys discuss violence and women gather to demand rights and reparations.
References
The New York Times: The World's Worst War. Retrieved from http://www.nytimes.com/2012/12/16/sunday-review/congos-never-ending-war.html
Inside Congo's Rape Crisis.Retrieved from http://www.ibtimes.com/inside-congos-rape-crisis-2095817
Dennis Mukwege: Sakharov Price Winner and Champion of Human Rights. Retrieved from http://www.euronews.com/2014/11/26/denis-mukwege-sakharov-prize-winner-and-champion-of-human-rights
Rape is Used to Terrorize the Population: Says DRC Gynaecologist. Retrieved from https://www.theguardian.com/world/2015/may/22/rape-congo-doctor-denis-mukwege
Retrieved from https://sojo.net/magazine/septemberoctober-2015/land-gold-and-blood